Friday Afternoon:
Welcome to Revelstoke! You and your group arrive from your destination and enter into our beautiful city. You are instantly greeted by a 360 degree of mountains all around you. Take a deep breath of the fresh air and feel yourself already start to unwind. You arrive with ease at one of our comforting Stay Revy Properties and you know exactly what you want to do first . . . get in the Hot Tub! Pour yourself a large beverage and slip into relaxation with amazing views and the sound of nature.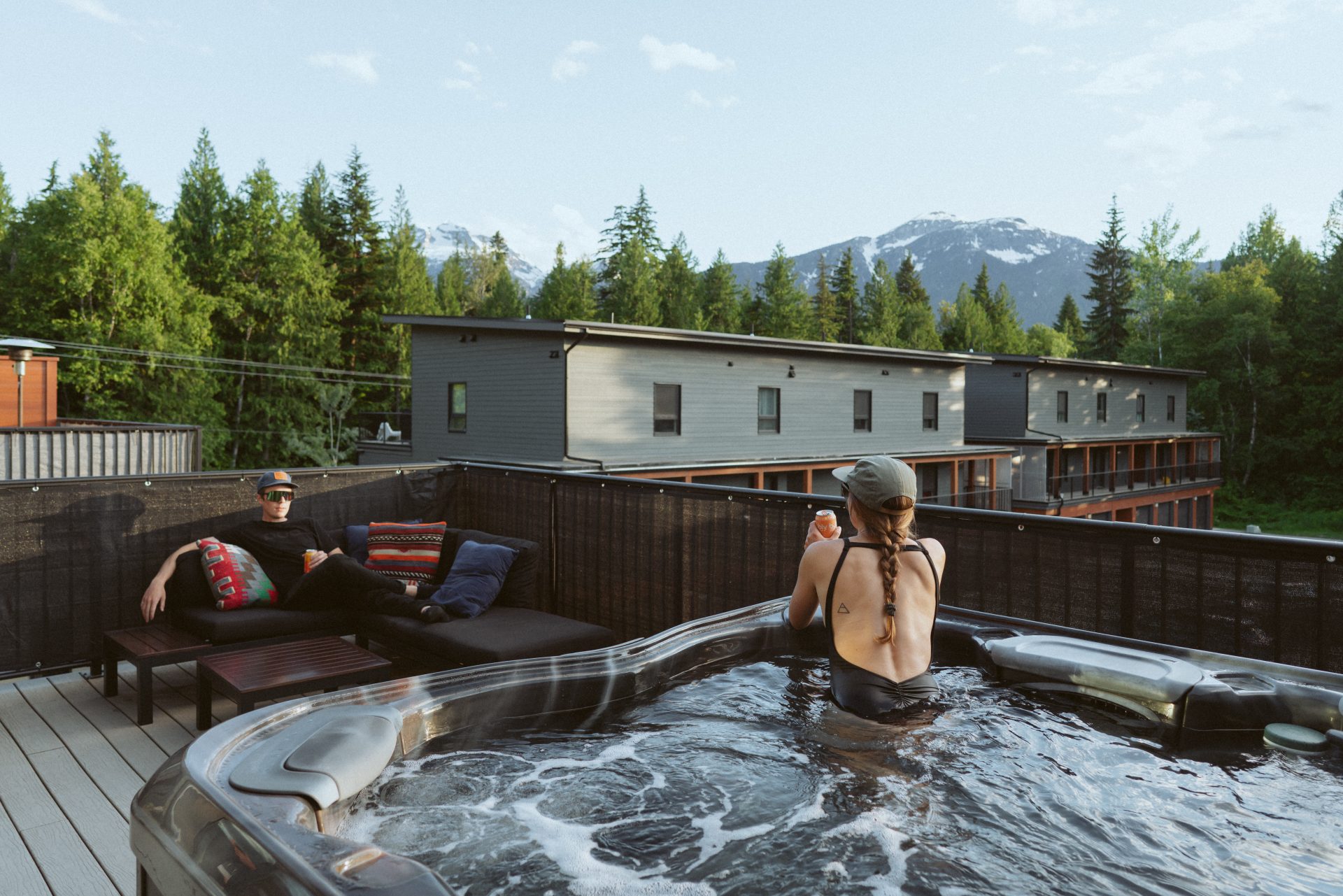 Friday Evening:
As it is your first night in Revelstoke, you are ready to get out and explore our vibrant downtown core. In the evening Fall light the downtown is lit up and inviting for you to stroll the streets peeking into the different stalls seeing rows of jewelry, skis and much much more.

First on the agenda tonight is Monashee Spirits for one of their spectacular cocktails. The Monashee Spirits Distillery offers award winning spirits using locally sourced ingredients. Their menu is always filled with decadent drinks. If you are feeling adventurous ask the bartender for a surprise. This lovely local spot is intimate, warm and very inviting.
Just across the street is where you will end up for your first dinner in Revelstoke. The Village Idiot Bar & Grill. This is a locals favourite and it is normally packed at apres in the winter season. This ski town inspired restaurant serves delicious Canadian meals and unique pizzas that will blow you away. Make sure to share as a group as you will probably still have leftovers! Don't feel like going out after your journey? They deliver right to your door!
Saturday Morning:
Good Morning! After waking up refreshed and rejuvenated following a great night sleep in one of our comfortable beds it is time to take on the day in Revy. Head into our downtown core for brunch. In an amazingly adventurous community, I still love waking up late and starting my day with a large breakfast at one of our many cafe's. Main Street Cafe, located on Mackenzie Avenue, has a delicious and eclectic breakfast and lunch menu. With some of the best Eggs Benedict in town this is by far one of my favourite go to spots.
Today on the schedule is a visit to Halfway Hot Springs. I recommend packing a picnic lunch and bringing it with you on your adventure. So, before you head off to the natural, spring fed, hot pools, you need to make a quick pit stop at Le Marche. Le Marche is a French deli with an array of gourmet cheeses and cured meats. Along with fresh baked breads, spreads and veggies. Pack up your favorites and bring them with you.
With your picnic and swimsuits in tow, head down Highway 23S you will reach the Shelter Bay ferry terminal. Take the ferry over to Galena Bay, a short 25 minute ferry ride, make sure to keep the camera out for this one. You will have beautiful, expansive views of the Upper Arrow Lake.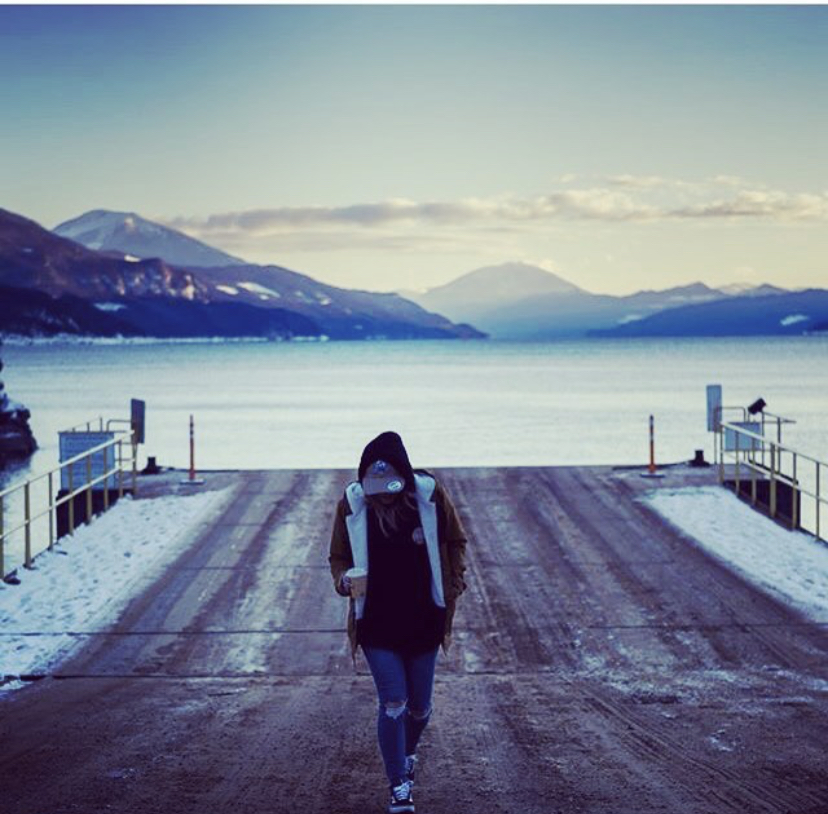 Once you have crossed over you'll continue driving for about 10 more minutes until you reach the turn off for Halfway Hot Springs. Take the dirt road for about 12 kms until you reach the day parking area for the hot springs.
Halfway Hot Springs are completely natural hot springs, located next to a beautiful roaring river. There is a short walk down to the hot springs from the rec site, but they are completely worth it. Spend the afternoon exploring the different pools along the river and testing out the varied temperatures and enjoying your picnic.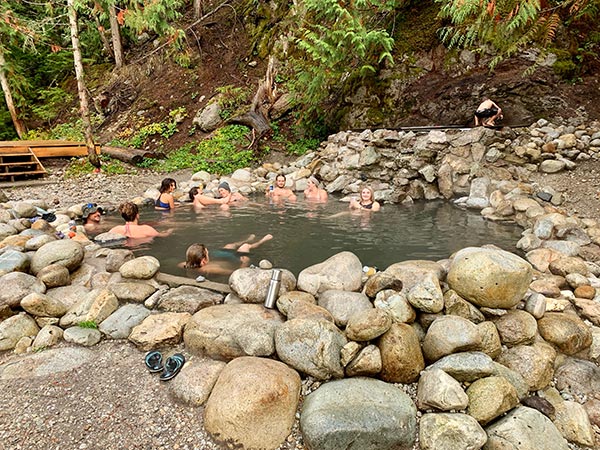 Saturday Evening:
If you are bringing your children with you on this holiday, this is where we book in Stoked Sitters. A child and pet care service that matches the right person with your loved ones. During your massage a sitter from Stoked Sitters will be there to attend to your children, possibly take them on a walk to help you rest uninterrupted. Stoked Sitters can also be there if tonight is your night off.
Saturday evening in Revelstoke in the Fall is so romantic. With dimmed lighting and the trees changing. Take a moment to stand in the Revelstoke Gazebo and take in the beauty that is our downtown. Dinner tonight is at The Quartermaster Eatery. This is one of our more fine dining experiences in Revy. Enjoy a wonderful wine menu and fantastic 3 course meals.
Sunday Morning
It is Sunday morning, so make sure to have a lazy start to your day. Dose coffee shop is the destination for this morning. Make sure to pick up a coffee to go and a bite to eat. The Greenbelt Loop offers a beautiful walk around our city. This short, flat walk is also wheelchair and pushchair accessible. A stroll with a coffee is perfect for this loop. Make sure to bring your camera as you get fantastic views along the way.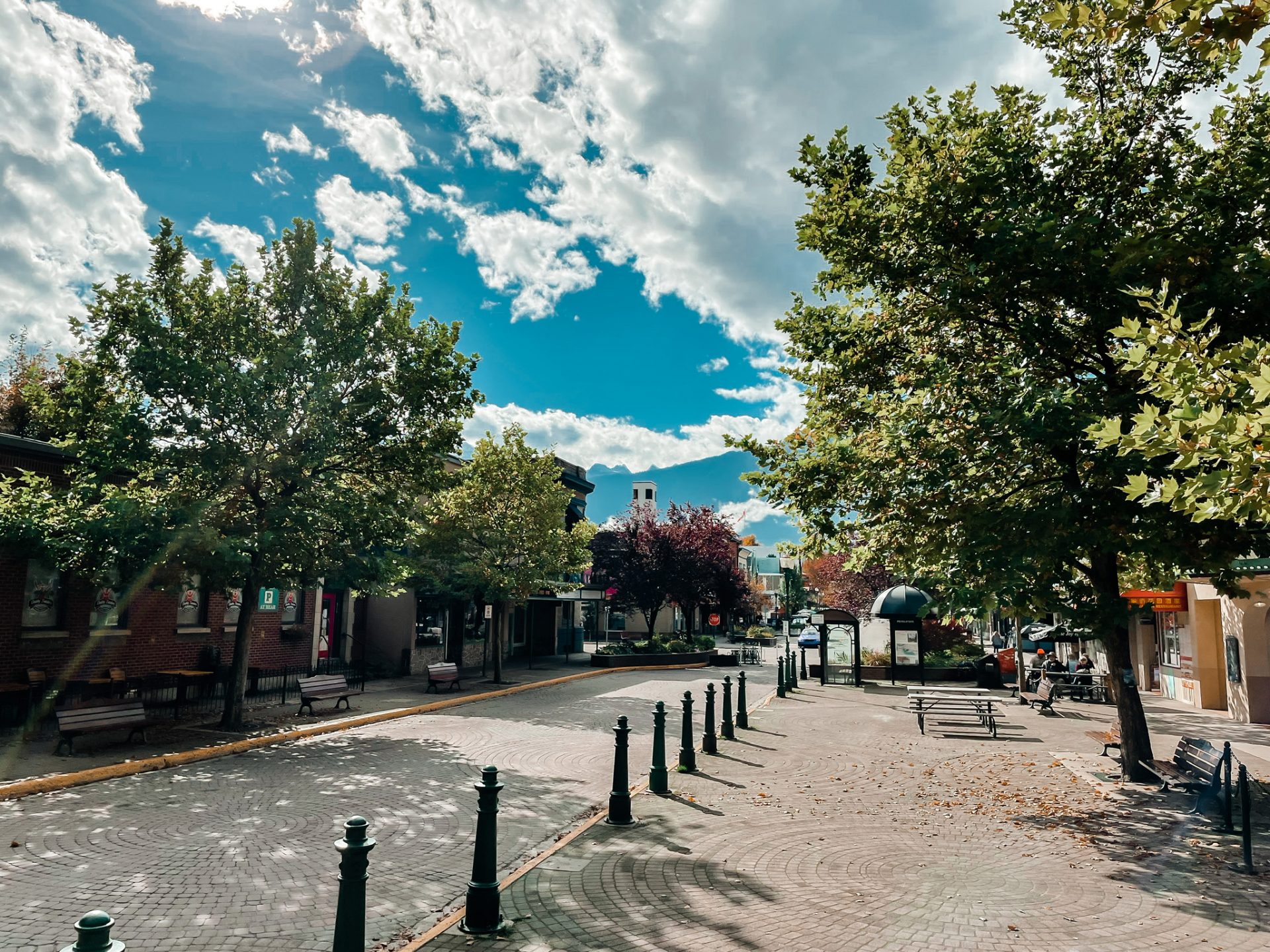 Today is about taking in all the arts and culture Revelstoke has to offer. Wonder around Revelstoke's 'Art Alleries' to see all the art installations set up during Luna Art Fest and left for all our guests to explore. Stroll between the shops to notice these and see how many you can find. We also have two art galleries to stop to visit and explore some of our local artists finest pieces. The first gallery is located on First Street called Art First. The second is the Visual Arts Centre, which continuously showcases a large variety of regional art work.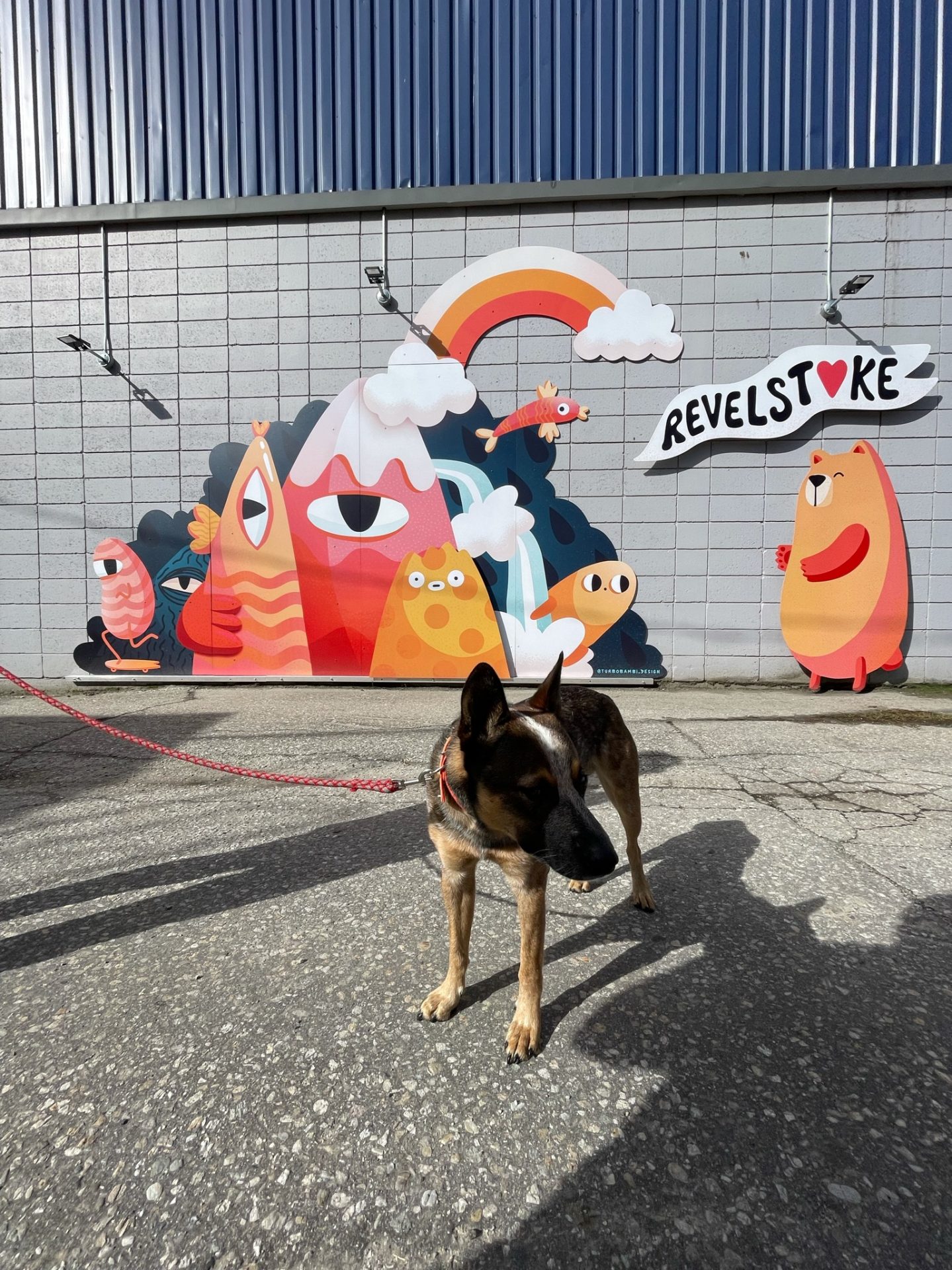 Before heading on the road, make sure to pick up a coffee from 'The Modern' and a snack for the drive. You should feel relaxed, rested and full of wonderful memories to take home with you. Revelstoke has so much to offer and this is just the beginning. Come back for the Winter for another fabulous and adventurous getaway with Stay Revy properties.