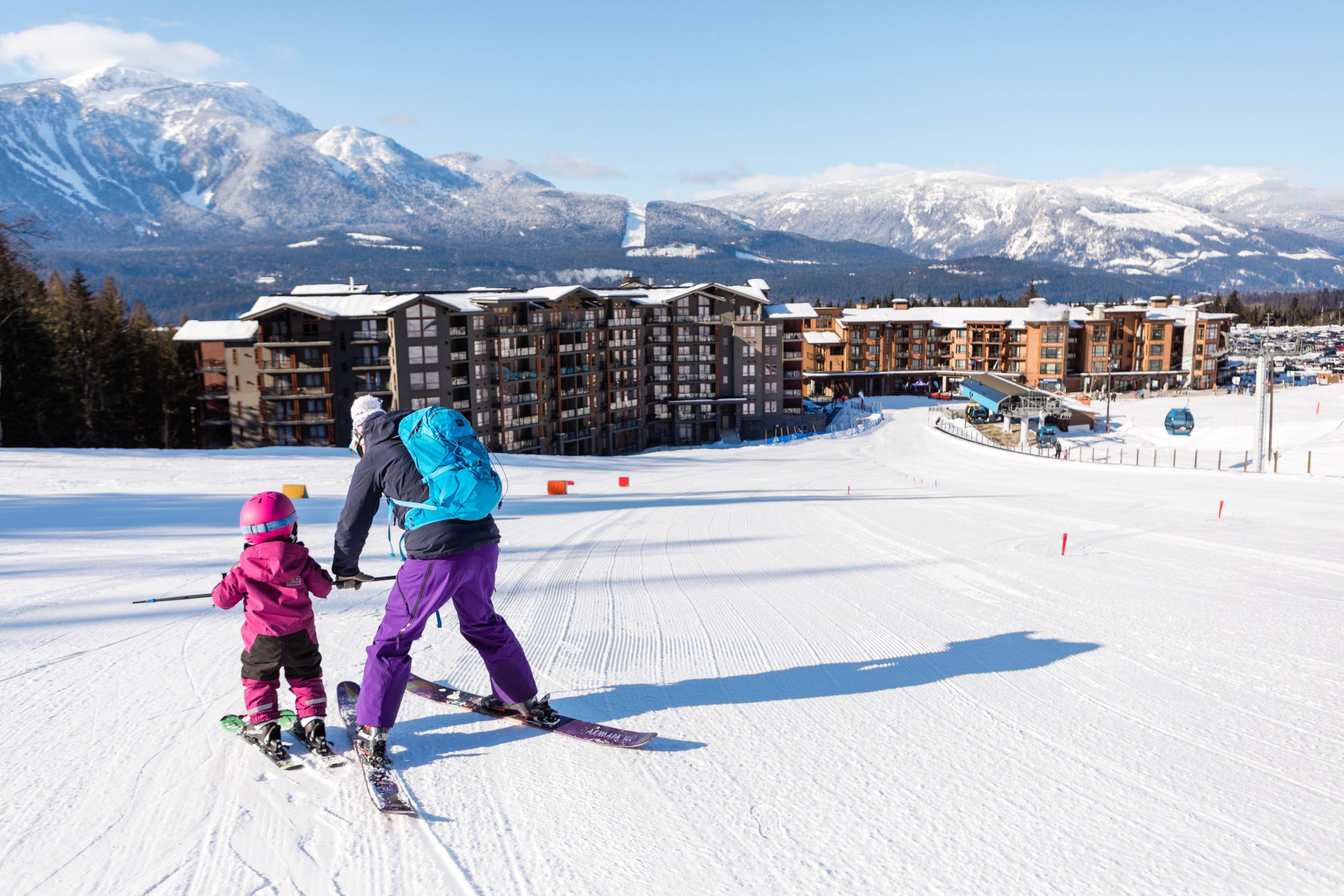 RMR Skiing
Revelstoke Mountain Resort features 1,263 hectares (3,121 acres) of lift-accessed terrain with a descent of 1,713 vertical meters (5,620 feet) – which is the largest vertical in North America. We promise you've never visited a place quite like it before. If you live for snow, welcome home. Revelstoke holds the Canadian record for snowfall at 24 metres (80 feet), and the Resort's slopes are blanketed with an average of 10.5 metres (34 feet) of powder every winter. The lift-accessed Revelation Lodge at mid-station features stunning views, a self-serve restaurant, an espresso bar, the cosy Begbie Lounge licensed bar, and a deck with outdoor barbeques in the spring.
Dogsledding
Revelstoke Dogsled Adventures is proud to offer guided dogsled tours around the Revelstoke area. Their professional guides and friendly dogs will take you on an outstanding, memorable tour through snowy trails. Make sure to listen to the guide as they share with you their knowledge of the local history, dog sledding, environmental insight, and a wide variety of other topics. All tours last 3-4 hours and can hold up to two people per sled. Make sure to reach out to Eric to arrange a booking!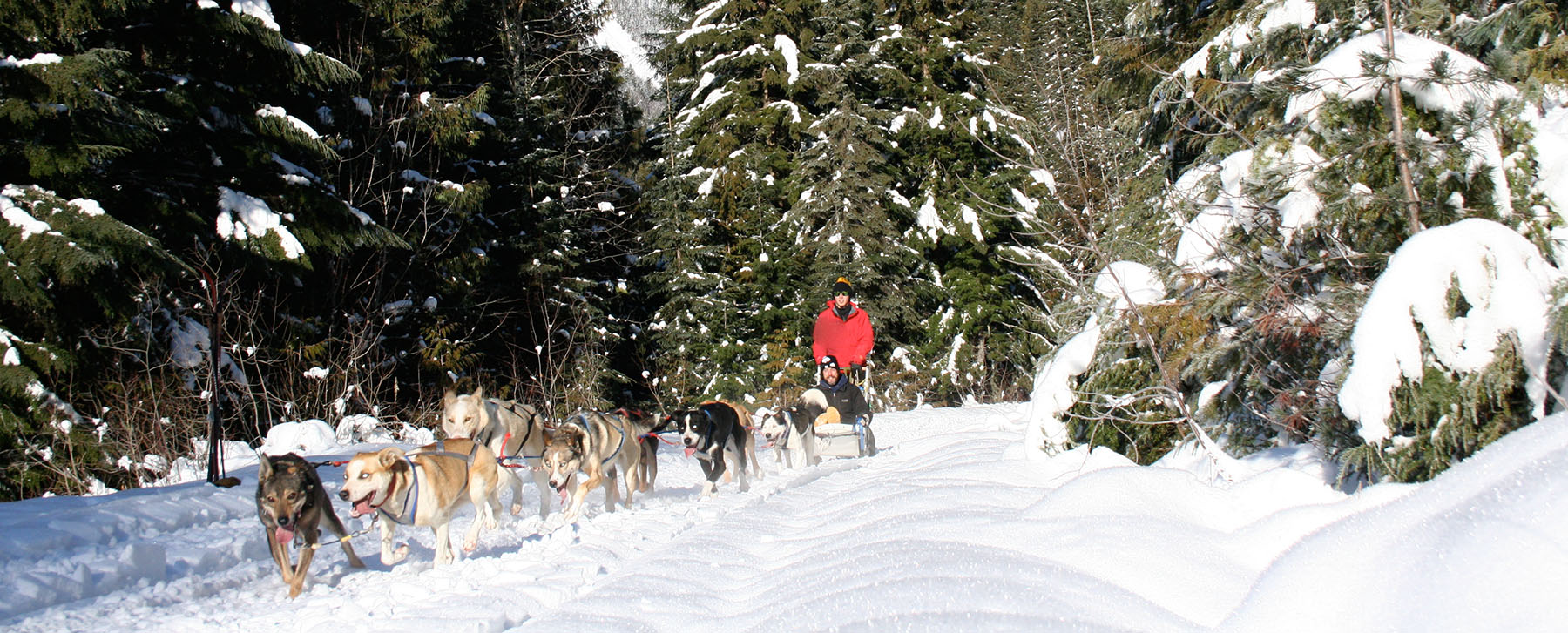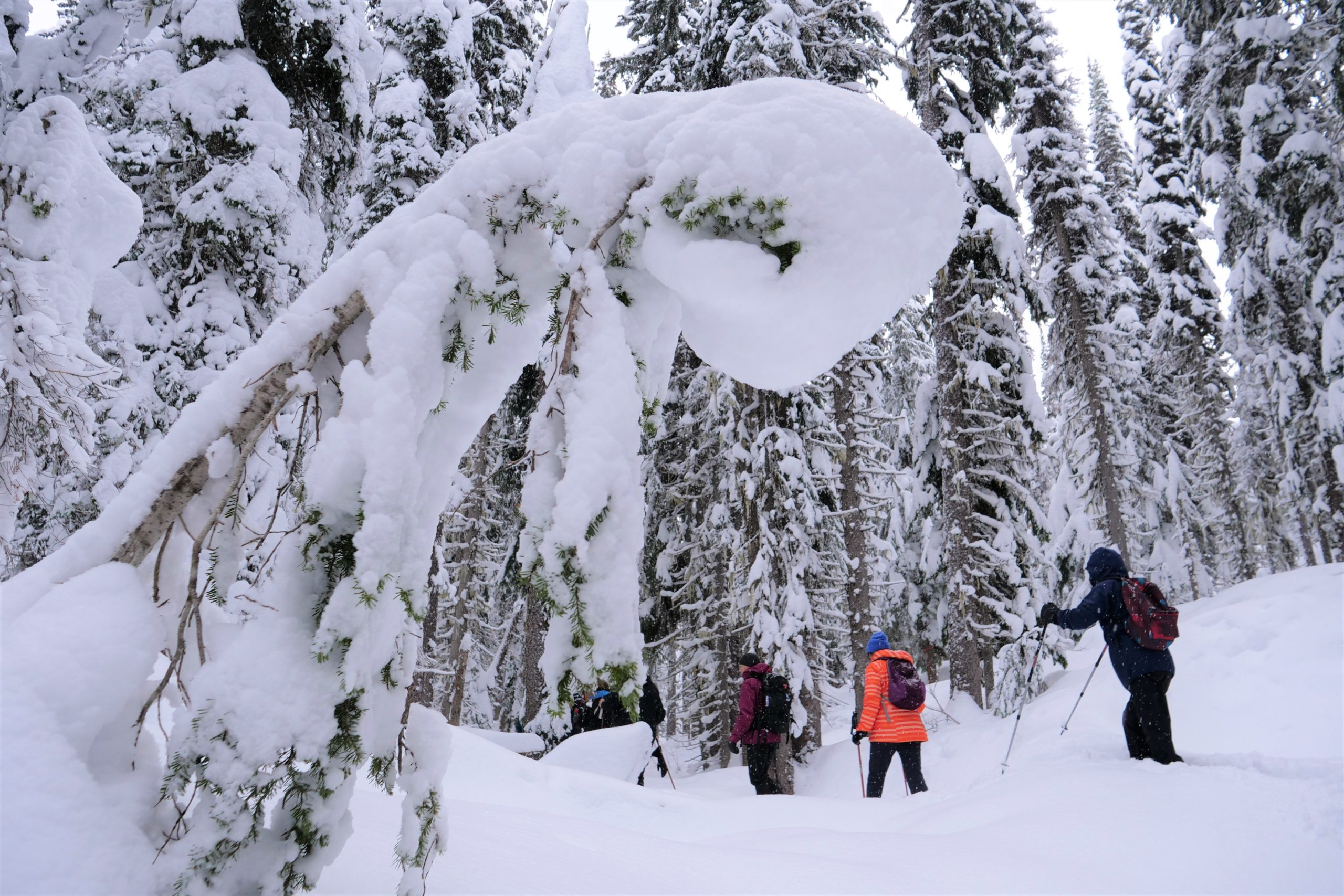 Snowshoe Tours
Fun for the whole family! Make sure to experience Revelstoke Snowshoe Tours while visiting in the Winter. All tours cater to a variety of age groups, fitness levels and experience. Tours will include rentals, a knowledgeable guide and a warm refreshment. Snowshoeing is a great way to explore the serene winter landscapes.
Heli-Skiing at Eagle Pass
Once you have conquered the resort, your next step is bound to be heli-skiing! Eagle Pass Heli-Skiing is waiting to take you to the untouched mountain tops of the Monashees. Talented and experienced guides take you beyond the usual terrain into an unspoiled and endless ski-paradise. Exclusively flying A-Star helicopters that can land on tighter mountain features, you'll be able to ride spectacular lines until the natural light, or your legs, call it a day!