Revelstoke House is the ideal location for a memorable stay in Revy. A beautiful 5-bedroom, 3-bathroom property located only 2 minutes from the Resort, Revelstoke House has stunning uninterrupted views of Mount Macpherson and Mount Mackenzie.
The property sleeps over 10 people and has all the amenities that a guest would need after a day outdoors as well as plenty of home comforts for a day indoors, no matter the season!
Here are 10 things we recommend experiencing during your stay at the Revelstoke House.
Enjoy the sunrise or sunset on the top-floor patio
The third-floor bedroom offers one of the best views of Mount Macpherson. The sun is facing your way the entire day and as soon as it comes down, it makes you feel like you are in a dream. There is no better place for a golden hour than at Revelstoke House.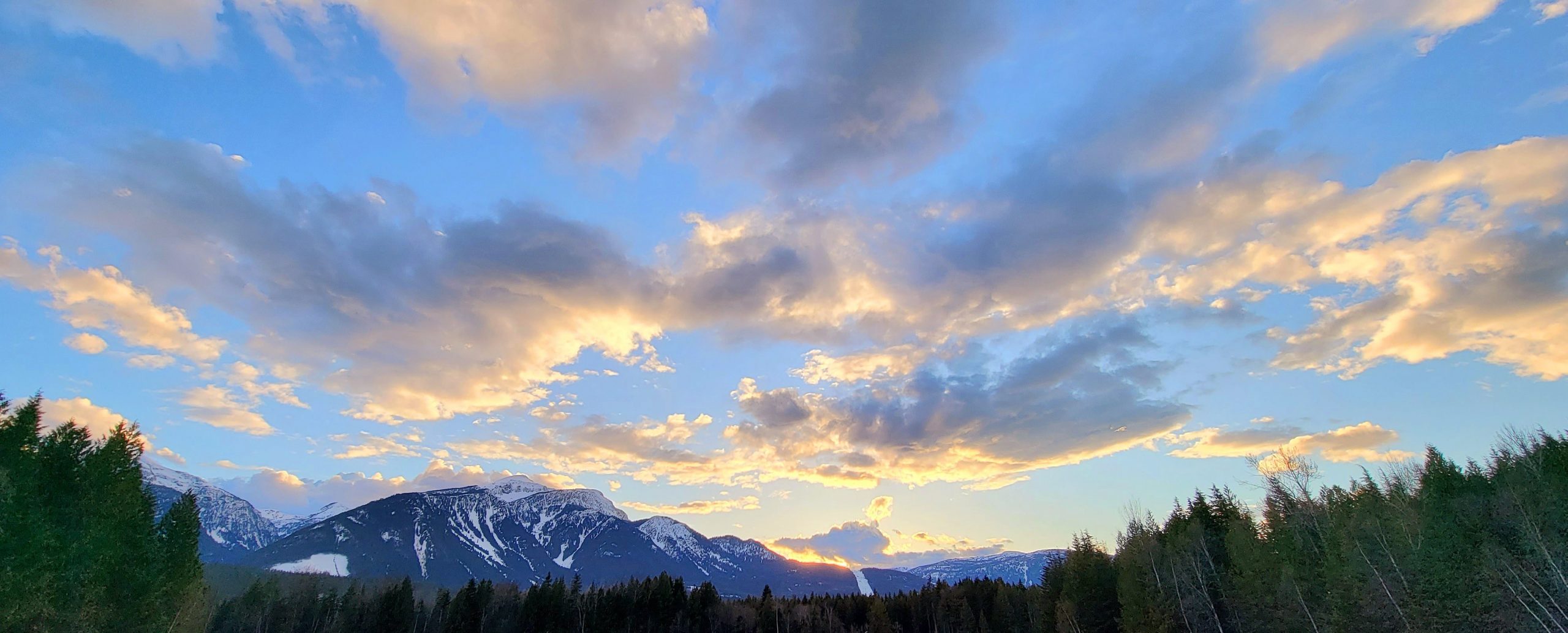 2. Enjoy the hot tub
​​Take a dip in the hot tub, kick back, relax, and enjoy the beginning or end of a great day. If you try, you might see your family going down the trails on their mountain bike, while you're taking a moment to relax. Revelstoke is well known for outdoor activities and after being active all day, it's great to be able to relax your muscles and have a soak.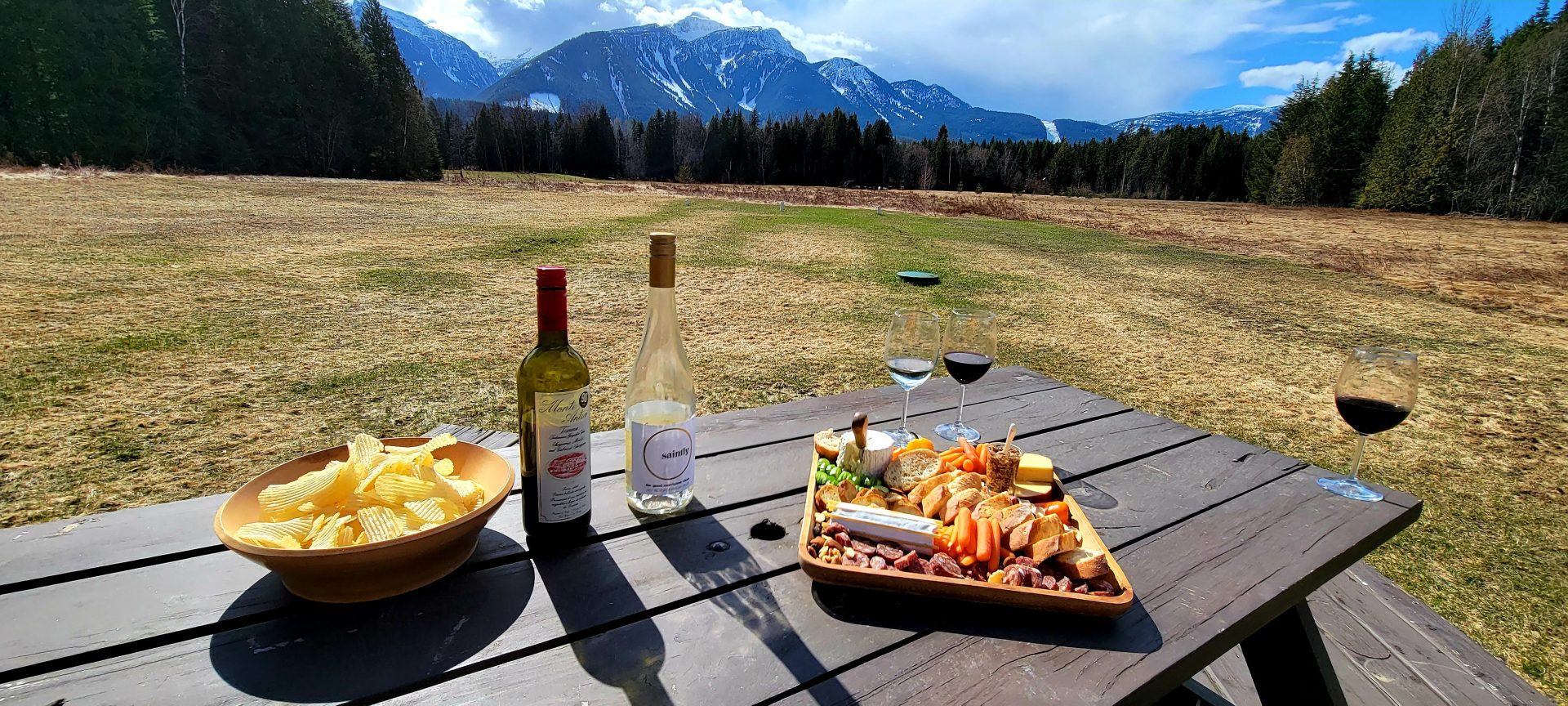 3. Have dinner on the patio or picnic table
Have you seen the view? Do we need to say more?
We spend a lot of the winter-time inside so summer & fall is the time to enjoy the expansive outdoors at Revelstoke House. Take advantage of our BBQ and have a family dinner, outside, while listening to the birds. Keep your eyes open for eagles & other birds that often fly above the property!
4. Mountain Biking
Revelstoke House is located only 4 cycling minutes from the Revelstoke Mountain Resort. If you need to rent a mountain bike and/or equipment, the Resort has plenty of choice! Make sure you enjoy Fifty-Six Twenty, it is known for being the longest flow trail ever built and we recommend giving it a try. This year the resort has unveiled new beginner trails so there is now something for everyone from first time riders to advanced trails.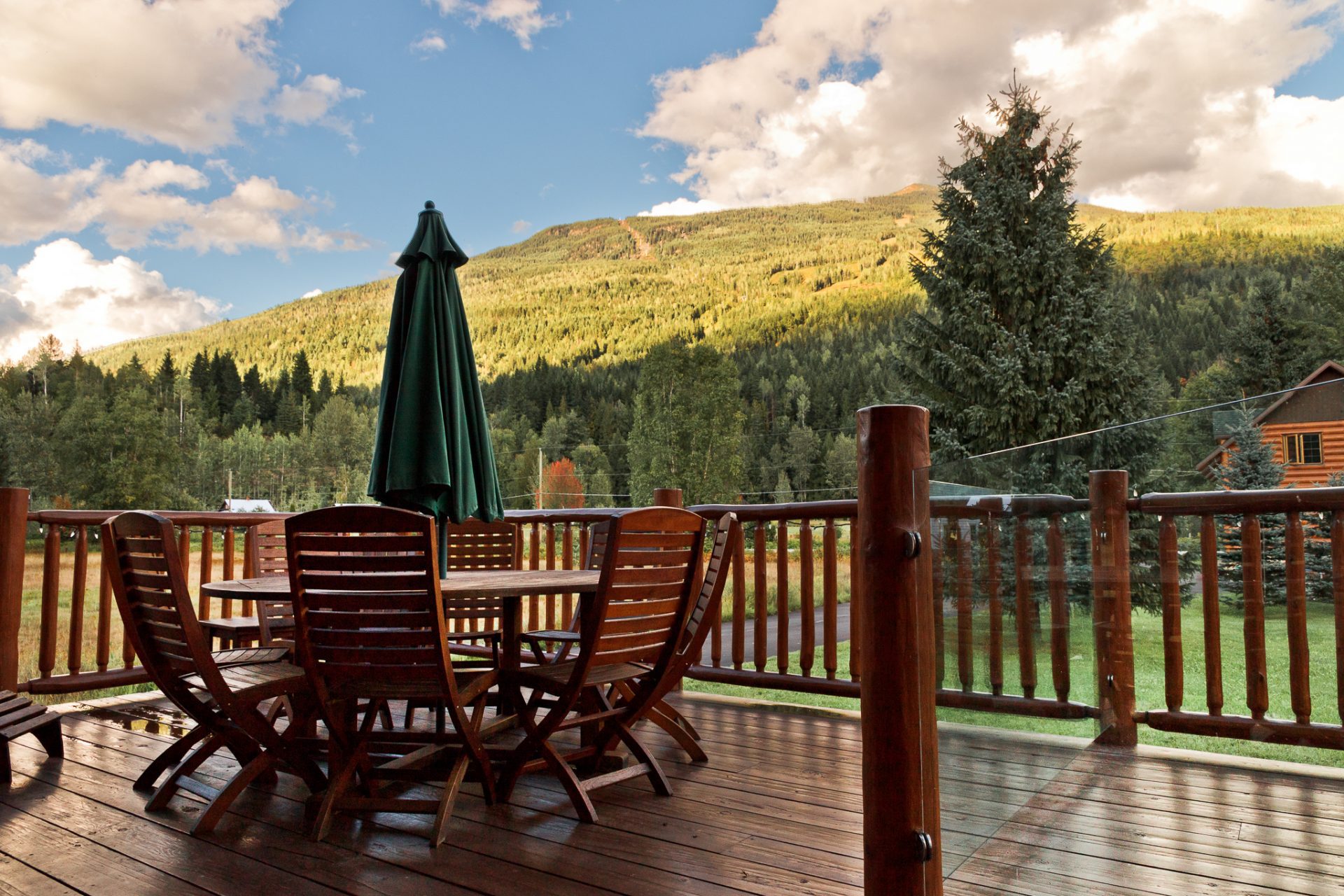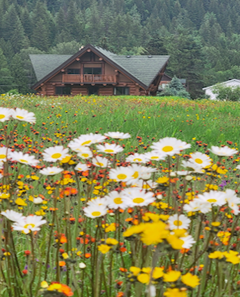 5. Take a walk through the groomed walkway
Have your camera ready as you take a walk through a field of beautiful wildflowers. The Revelstoke House owners maintain a groomed path through the flower fields for you to enjoy during your stay here. We reckon the best time to walk is early in the morning or later in the afternoon when the sunset begins.
6. Curl up in the cozy living room
The living area really gives you a traditional log-home lifestyle feeling with an enormous rustic chandelier and the indoor fireplace. Bring yourself a Smore set and you'll definitely have a successful summer night!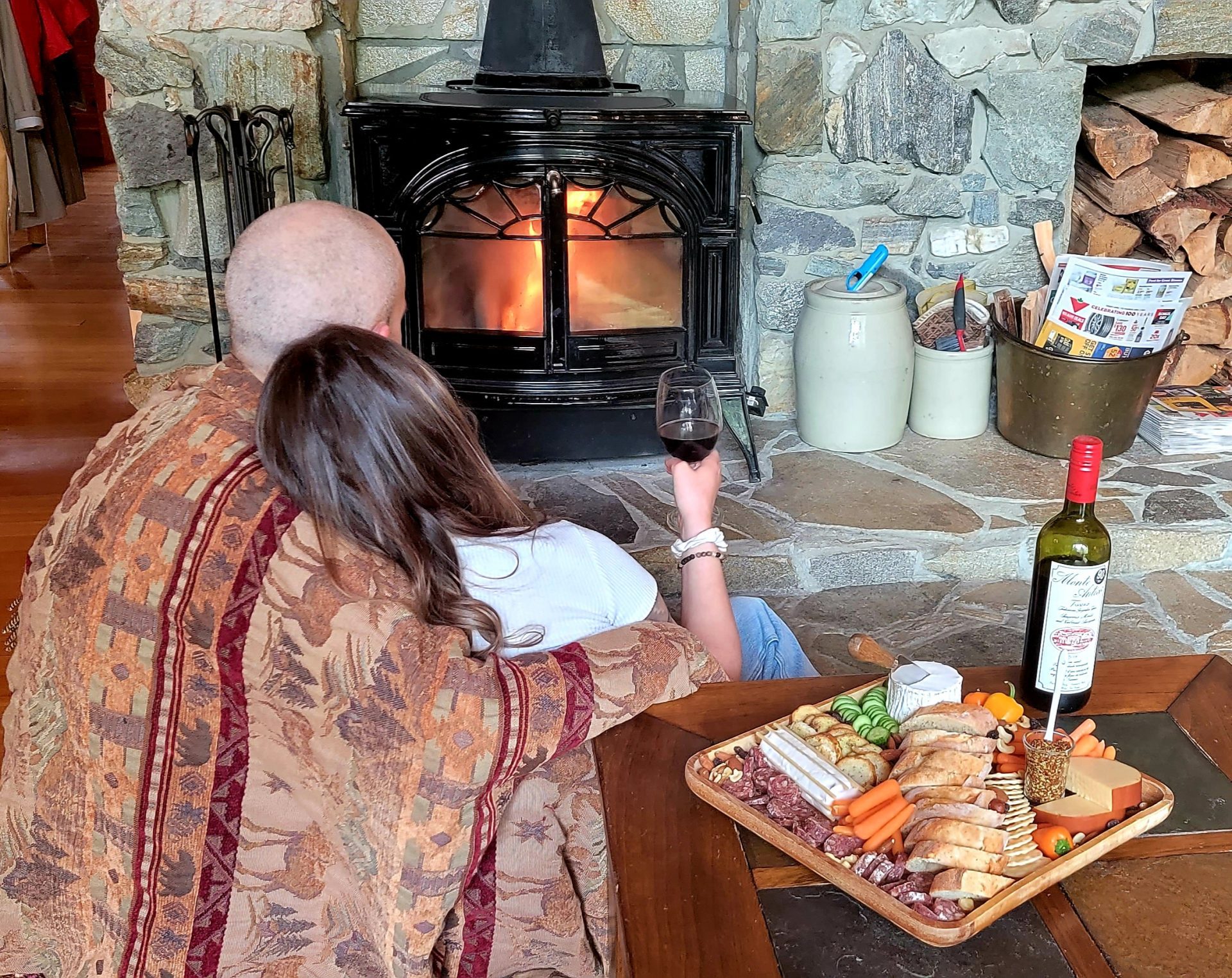 7. Stargazing
Revelstoke House is located in a more secluded area and far from all the downtown lights. It becomes the perfect location for stargazing. If you are looking for somewhere romantic for your next date night? Try the top-floor balcony at Revelstoke House, where your eyes will be dazzled by the millions of stars in the Revelstoke night sky.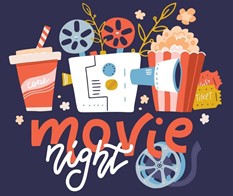 8. Movie Night
The media room in the basement has everything you need to feel right at home.​​ Gather up with your family and enjoy a perfect movie night with some snacks and popcorn. In this space, you will easily create that feeling of home.
9. Find your Zen state with a yoga session
We LOVE to practice yoga outside. The backyard of the Revelstoke House has so much space to practice your favorite sport, plus you will be surrounded by amazing views. What more could you wish for?
10. Book an at-home massage
Holidays are a time for giving ourselves care, attention and love. It is wonderful to take the time to regenerate your body and have it completely relax and recharge. Amala Revelstoke is Revelstoke's elite mobile massage and private yoga services. Whether it is muscle recovery, assisting in fitness goals, or providing tranquility and relaxation, Amala can help you during your stay in Revy.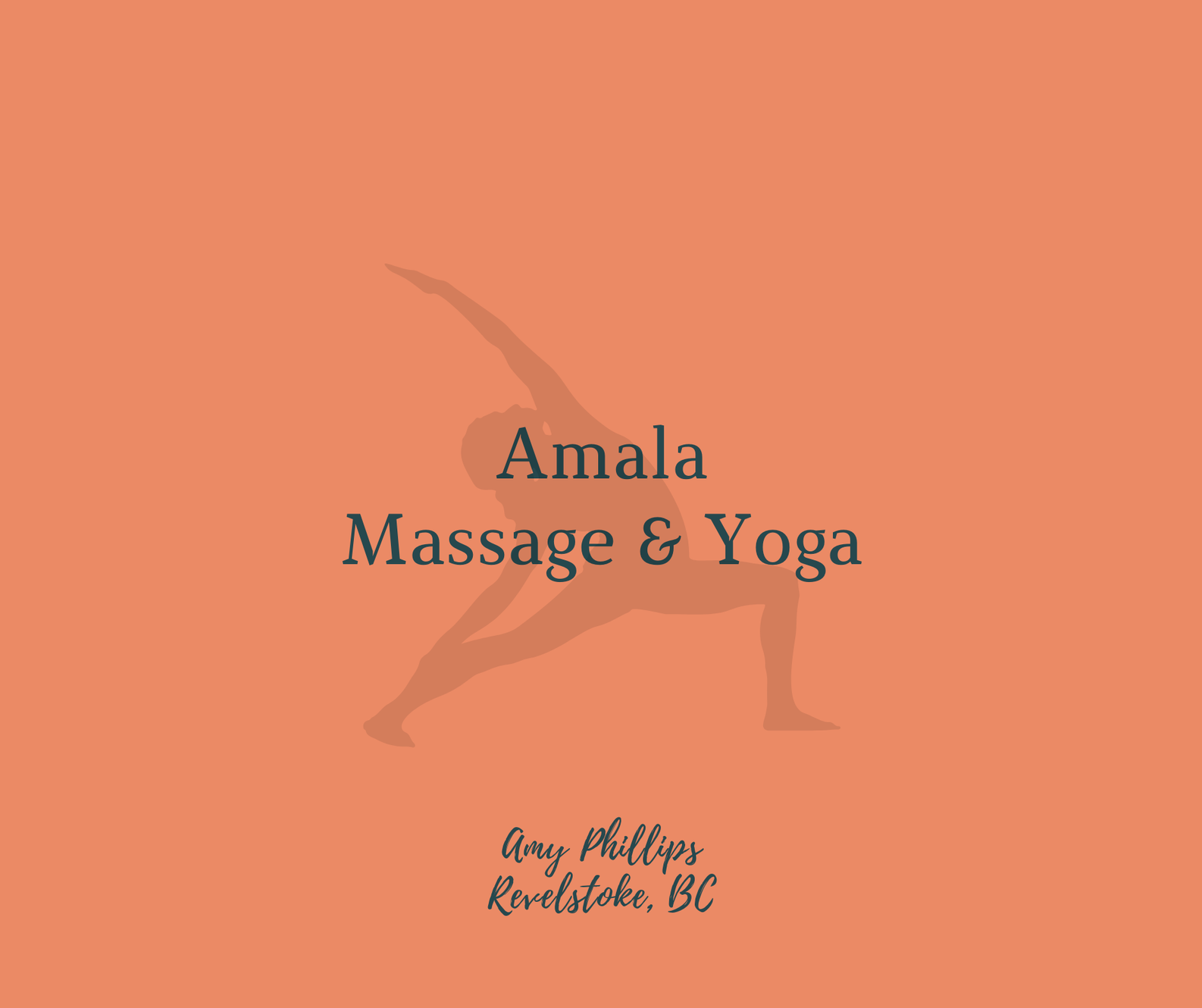 We would love to welcome you to Revelstoke House the next time you come to visit Revelstoke. For more information or to check availability, click here: https://stayrevy.com/vacation-rentals/revelstoke-house