Revelstoke is a place to adventure, explore and relax.
Revelstoke has something for everyone to enjoy with snow-capped mountain peaks, giant cedars, and glistening lakes. Whether you prefer to ski until your legs hurt, wander around the thriving downtown core or indulge in some pampering, we will ensure we have the ideal property to relax in afterwards.
We want to welcome you to Stay Revy. Choose from various accommodations options, from downtown condos to luxurious log homes with incredible views. All our properties are licensed, sanitized and continuously inspected to ensure that we provide a personalized booking service to all of our guests. Are you a homeowner looking to rent your property? Stay Revy was designed to offer homeowners a streamlined option for providing their vacation rental in Revelstoke. We have created a simple, organized process for renting out your property with professional software systems, a brand new website, and a web-based app. We make the process easy to understand, accessible and friendly.
Meet Emily Revell – Owner
Having visited Revelstoke every year since the ski hill opened in 2007, it came as no surprise to most that Emily moved to Revelstoke permanently in 2011. As a self-acclaimed Revelstoke local, she has always been interested in what ignites people to want to visit or move to Revelstoke. After graduating from university with a Bachelor of Tourism Management degree, she knew it was her destiny to do something different and share the beauty of Revelstoke with the world.
Stay Revy was started as a passion project from years of experience in the hospitality industry. Emily desired to create something that drew people to Revelstoke and contributed to the well-being of residents, especially those with properties to offer to visitors. Stay Revy's vision is to make renting your property in Revelstoke profitable and straightforward. Emily's personal mission is to provide a bespoke service to both owners and guests, drawing the line closer between locals and travellers alike.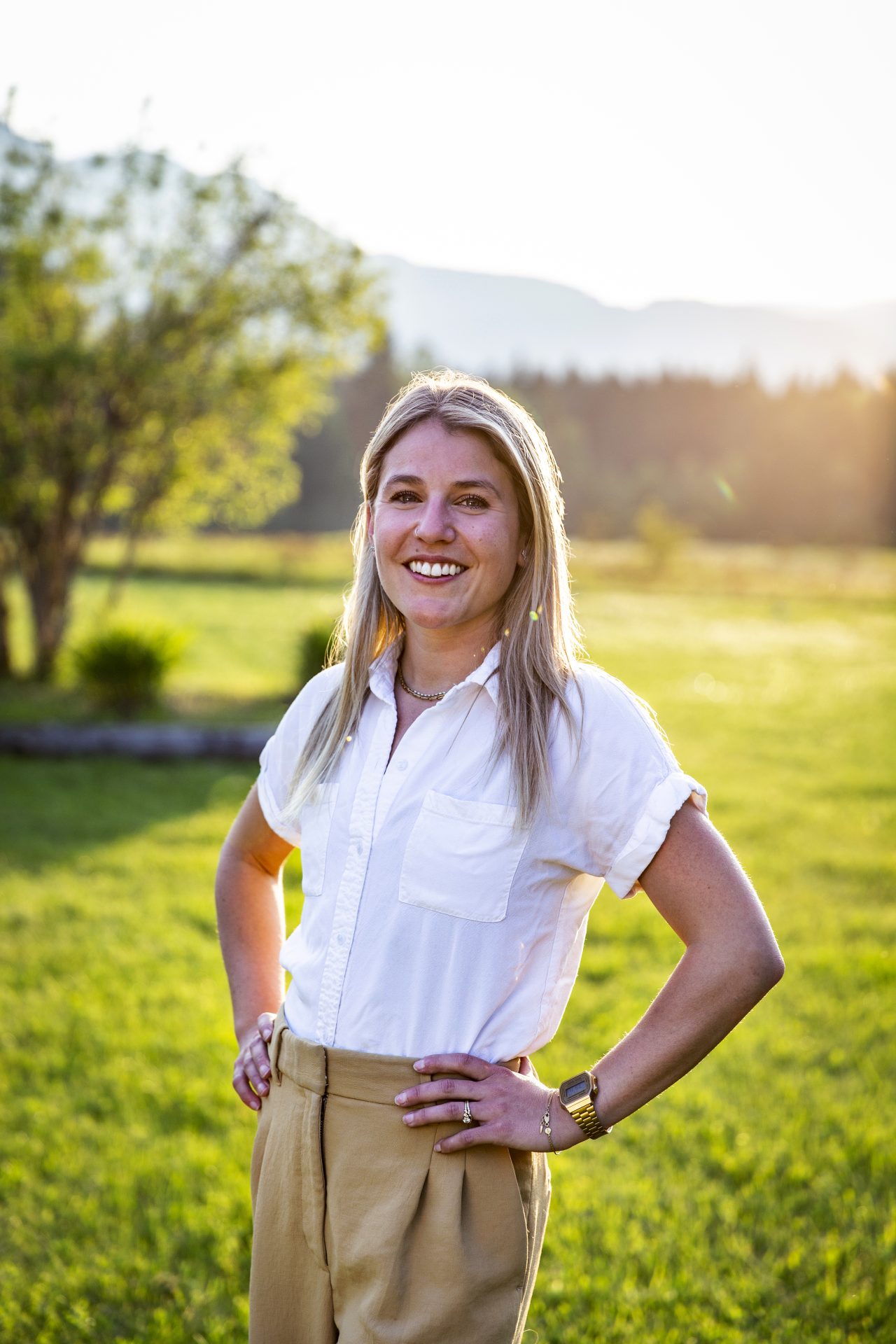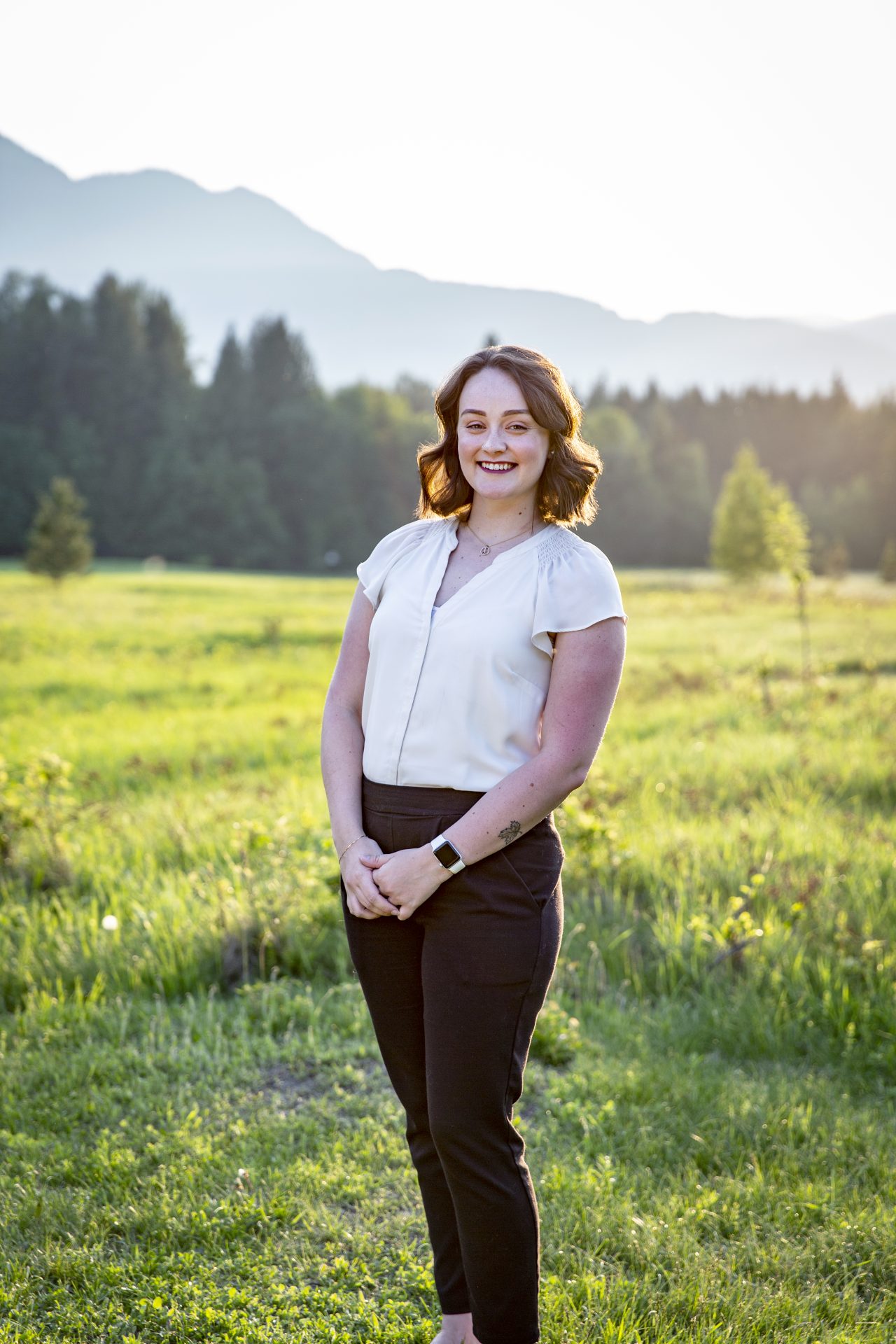 Meet McAley Gurney – Administrative Director
McAley Gurney comes to Stay Revy after living and working in multiple provinces and industries across Canada. With an Arts degree from the University of Alberta, McAley has honed a skill set that includes communication, organization, and close attention to detail. While at the University of Alberta, McAley planned and managed events for one of the largest student-led Faculty Associations at the university.
In the height of the COVID-19 pandemic, McAley packed her life up in Edmonton, AB where she was born and raised, to move to Ottawa, ON. McAley's best professional attribute is her ability to learn new skills, take on unique challenges, and solve them
quickly. While living in Ontario, McAley worked at a private blood lab. Weathering the strain and daily hurdles that the pandemic brought to the healthcare sector, McAley established herself as a cool head in a hurricane.
When she's not working, McAley is an avid reader. She also likes to ski and hike, taking in the best of Revelstoke's diverse seasonal slopes with her pupper, Pepper.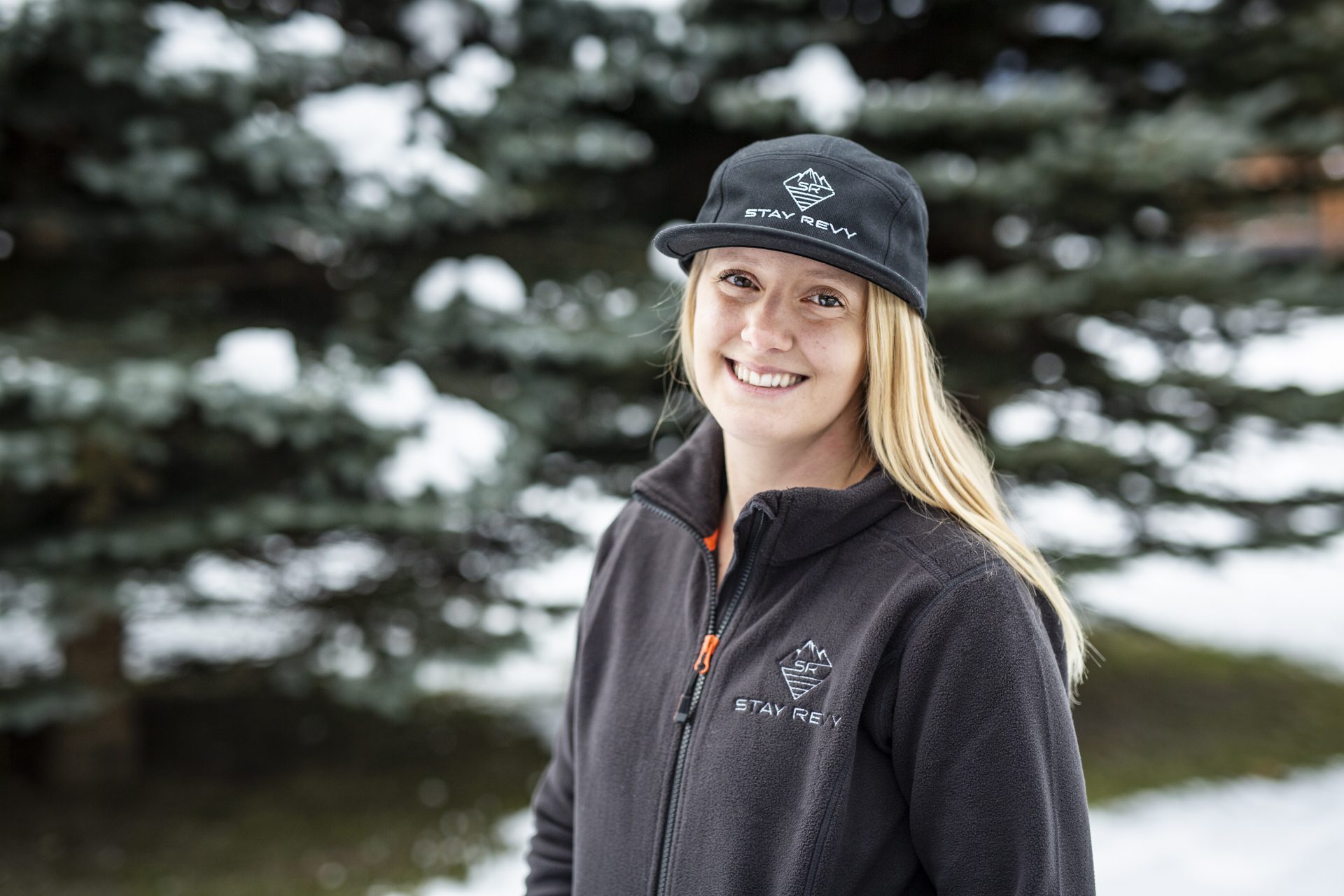 Meet Cassandra Mercer – Vacation Administrator
Cassandra grew up in Ontario and always had a passion for adventure, which led her to move out West and immerse herself in the BC mountain lifestyle. This is where she started her long-standing career with Marriott International. Starting her journey in the small mountain resort of Kananaskis, gaining a wealth of customer service experience, she then moved to a position at the Grand Okanagan Resort in Kelowna. Most recently, Cassandra was the Guest Services Manager at a boutique luxury hotel in Vancouver.
After visiting Revelstoke many times for ski trips and vacations, Cassandra was finally able to call Revelstoke home in 2019.
Cassandra says, "Working at Stay Revy is my dream job. It allows me to seek out all my passions; creating flawless guest experiences, maintaining an active lifestyle and working with other amazing small businesses within our community. I look forward to being a part of the bright future of Stay Revy."